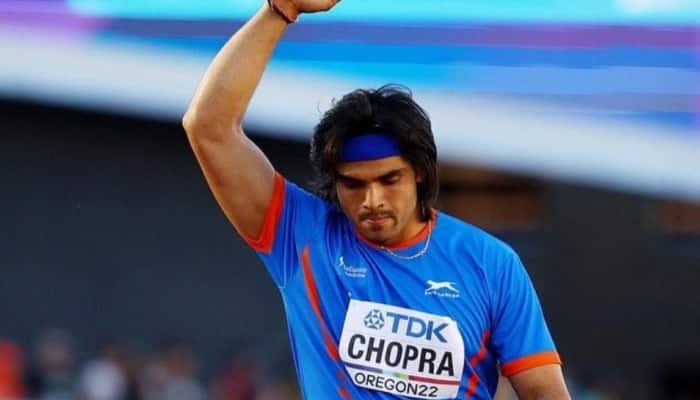 Neeraj Chopra creates history by becoming 1st ever Indian athlete to win Diamond League Finals title.
Diamon League Finals, Javelin Throw: Neeraj Chopra goes top of the pile with second throw
Diamon League Finals, Javelin Throw: After attempt 2
1. Chopra – x ; 88.44m
2. Vadlejch – 84.15m; 86.00m
3. Thompson – 77.51m; 82.10m
4. Galiums – 80.44m; 73.99m
5. Weber – 79.16m; 77.36m
6. Ramos – 71.96m ; 66.55m
Six javelin throwers who will be looking at winning the title.
Patriks Gailums 83.65m
Leandro Ramos 84.78m
Curtis Thompson 87.70m
Julian Weber 89.54m
Jakub Vadlejch 90.88m
Neeraj Chopra 89.94m
11:15 PM: Neeraj's road to the final
Neeraj became the first Indian to qualify for the Diamond Race when he topped the Lausanne Diamond League 2022 on August 27.
Currently, the 24-year-old is ranked fourth on the League's standings, behind Jakub Vadlejch (Czech Republic), Julian Weber (Germany), and Andersen Peters (Grenada). Leandro Ramos (Portugal) and Gailums Patriks (Latvia) are the other throwers competing in the event.