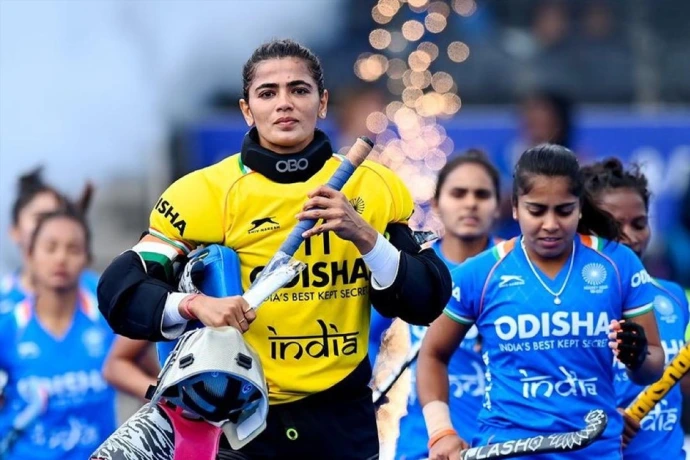 Savita Punia leads the Indian women's hockey team to a bronze medal at the CWG, 2022.
"My grandfather picked Hockey as a sport for me. Now, I have won a medal for my country at the CWG because of him" Savita Punia
The Indian women's hockey team, ably led by Savita Punia managed to secure a well deserved Bronze medal at the CWG, 2022.
Savita Punia came up trumps as she starred in the crucial penalty shootout vs New Zealand in the 3rd place decider match.
Jubilant celebrations followed the match winning save as Team India, who missed out on a trophy at the Tokyo Olympics 2020, managed to grab a podium finish at the Commonwealth Games.
Savita Punia conceded just 1 goal in the 4 shootout opportunities that New Zealand had and as a result, India won the match 2-1 in the penalty shootout.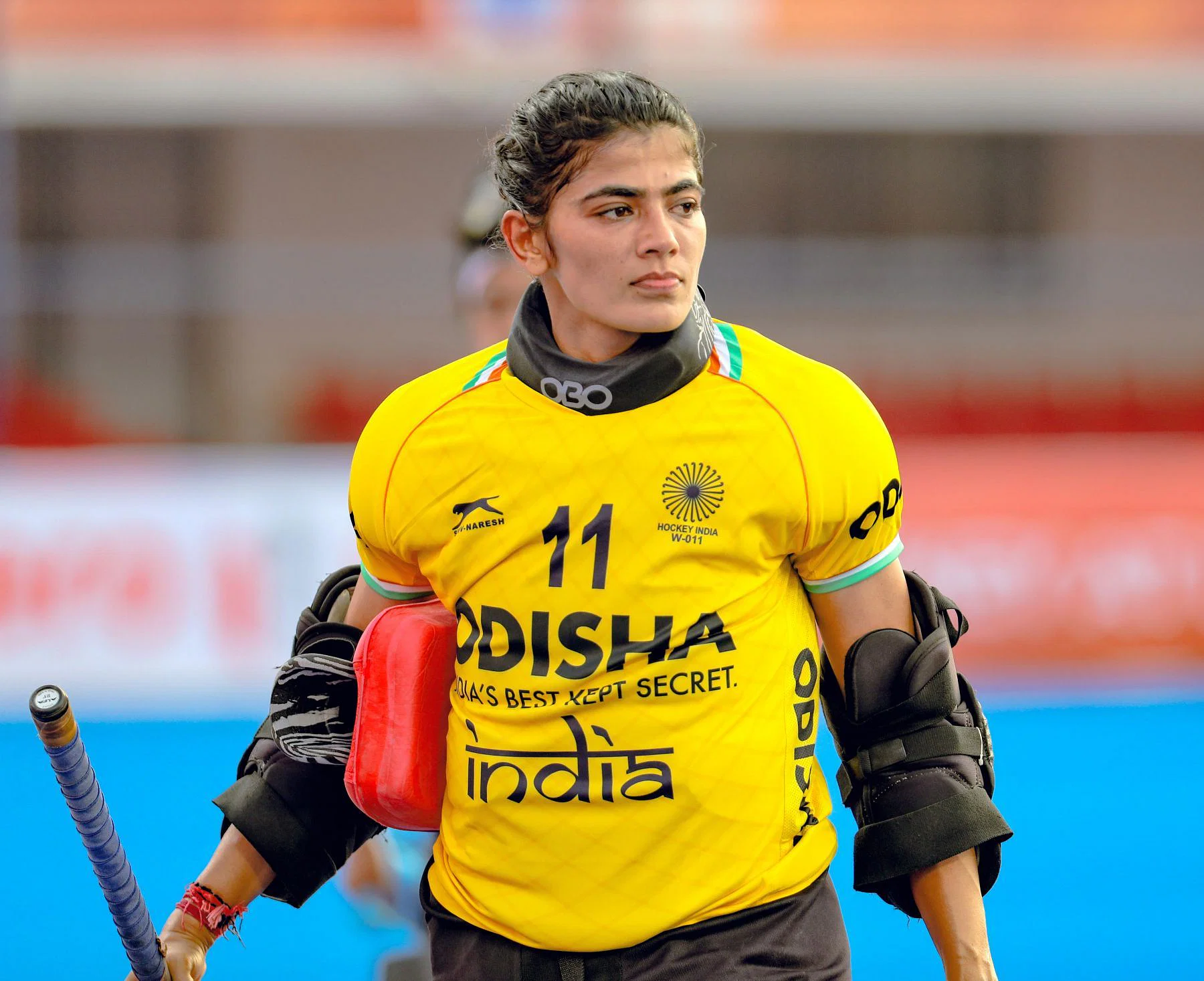 In an interview with Sports Journalist Neelam Sharma, the Indian Women's Hockey team captain speaks about the role of coach Janneke Schopman after the semi finals loss, how her grandfather helped pick a sport for her and much more.
First up, Savita speaks about the heartbreaking loss to Australia in the semi finals and how coach Janneke helped lift the spirits before the much important match against New Zealand.
"Following the defeat against Australia, all of us were heartbroken. We had played a good game, despite trailing, we managed to tie the scores and take the match to a penalty shootout."
"We had been practicing the penalty shootout a lot and all of us felt confident, once the match reached the penalties. But, the unfortunate incident with the clock put us off. It was a weird incident to say the least, something that I have never witnessed throughout my career."
"After the match, during the meet with the coach, she allowed us to be sad, to cry if we wanted to, spend your time as you wish to."
"Our coach is one of the major reasons as to why we have been able to get a medal. The way she motivated the whole team after an upsetting loss, was commendable. She helped lift the spirits a lot, help us get ready to take revenge in the match against New Zealand, taking place the next day!"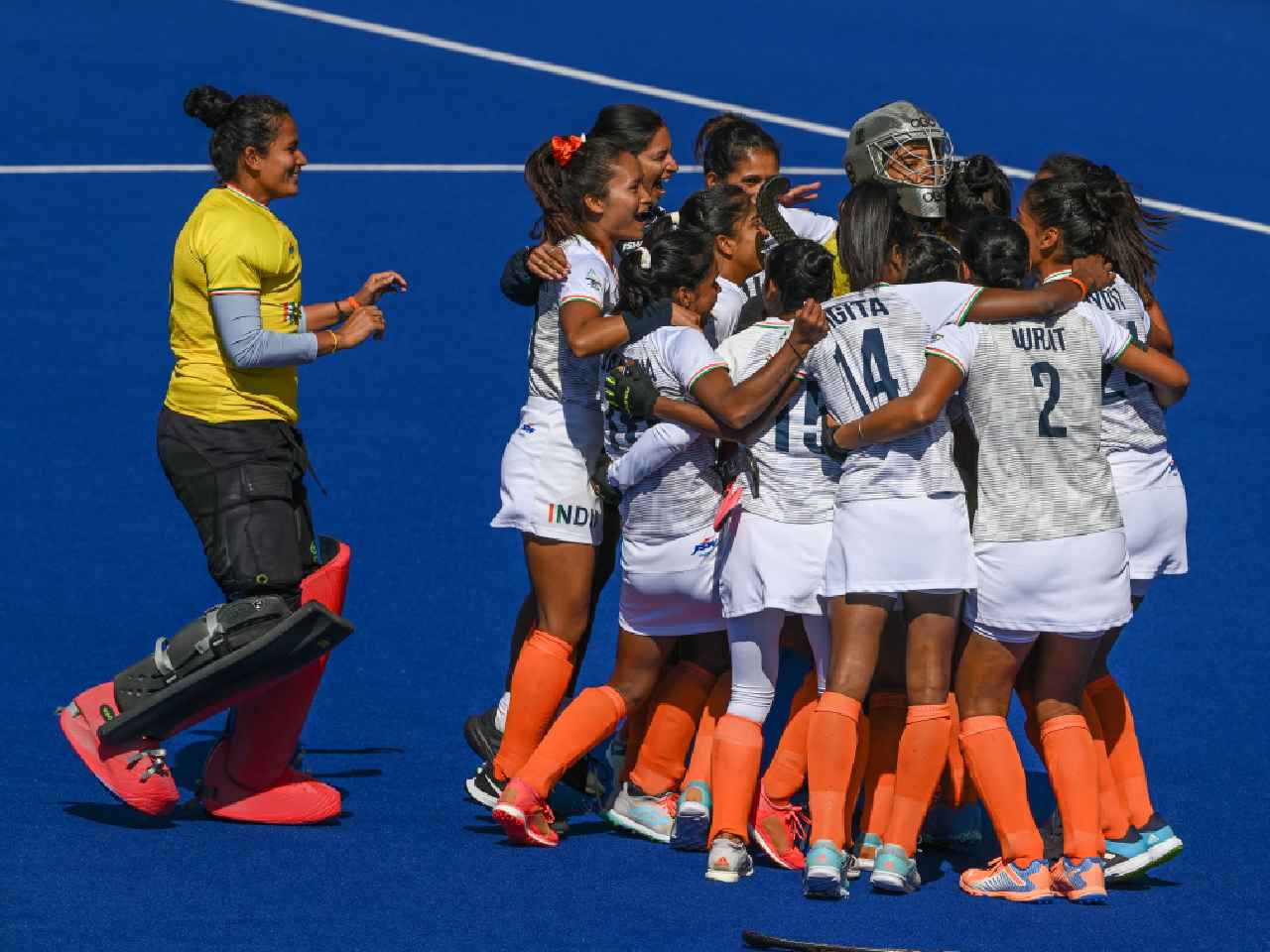 Savita also mentioned that it was her grandfather, who chose the sport for her.
"I was studying in a government school, so had close to no knowledge about any sport. In fact, even a widely followed sport like cricket failed to amuse me."
"Today, I consider myself lucky that my grandfather chose a sport for me! He wanted his granddaughter to play hockey and I feel proud that I was able to live up to his dreams. Without my parents and my grandfather, I would not have been able to lead India to glory after 16 years at the Commonwealth Games."