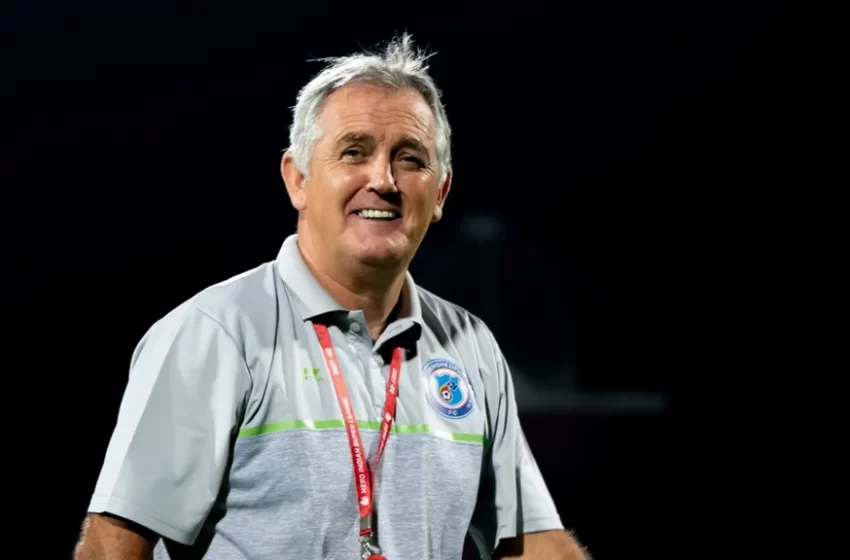 Jamshedpur FC coach Owen Coyle: The challenges we had to overcome made the League Winners' Shield special
Despite their resilient and impressive performance throughout the season, Jamshedpur FC head coach Owen Coyle has marked the victory against FC Goa as the most important breakthrough win in the second half of their Hero Indian Super League campaign.
The match took place earlier in January when the teams faced some setbacks with regard to a few Covid-19 cases in their camps, which led to disruption in their schedule and matches being cancelled. Jamshedpur FC also had to battle their own issues.
"Against FC Goa, we showed that we can dig in and win in different ways. I remember telling Sandy (Coyle's number two) in the dressing room that the win versus Goa will be our most important win because to have achieved that stuck in a hotel (in quarantine) without playing a match for 17 days and without training for 11 days, it was a remarkable achievement," 

said Owen Coyle to The Times of India. 
However, the Men of Steel were amazing towards the end of the season as they claimed seven wins on the bounce to script a new Hero ISL record as well as claim the ISL League Winners' Shield.
The heroic efforts from the Red Miners eventually could not fetch them a season double (ISL League Winners' Shield and Hero ISL Trophy), as they were eliminated by the Kerala Blasters FC in the two-legged semi-final.
Coyle, who is hugely credited for orchestrating the fairytale story of the newbie team in the ISL – transforming a low-budget team to trophy contenders, rated this achievement as one of the highlights of his glittering managerial career.
"I would say this is as good as anything. People are saying you won the biggest game in the world to get (Burnley) into the Premier League, a 100m pounds game or whatever it is, but what we have been able to do here is truly remarkable,"

"We are not the super clubs in the league, we are not a big spending club, paying big salaries, but we have played to win. Look at the records. This is as good as anything else because of how we have done it and the challenges of the bio-bubble."

added the former Burnley manager.