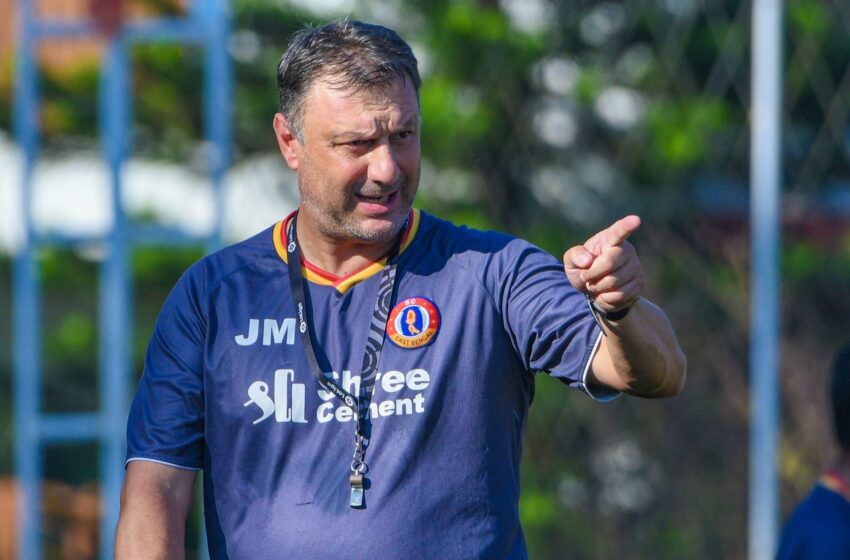 SC East Bengal/Twitter
ISL: Kerela Will Be Difficult To Beat
SC East Bengal are yet to register a victory in this season of the Indian Super League(ISL) and they will try and turn the tide against Kerala Blasters according to their coach Jose Manuel Diaz. Daiz said Kerela is a well-organized team defensively and holds their shape well so scoring against them will be a tough task.
"Kerala Blasters have a compact team and hard-working players, and it will be difficult to beat them. It will be a complicated match," Diaz said ahead of the match as per the SCEB website.
The veteran coach emphasized the need to put games to bed when the opportunity arises.
"We have played 5 matches till now, and in most of them, we failed to convert our chances and win when the opportunity arose. This needs to be addressed. We are also focusing on enhancing our level and decision-making process with every match."
When questioned if the fitness of the players is one of the reasons for this poor string of results, the Spaniard said,
"It's not only about the fitness, the technical and tactical parts also matter and we have not been up to the mark in each one of them."
Bengal who sits at the bottom of the table have a mountain to climb as they are yet to win a match. Additionally, the leaky defense is also a problem for the Spaniard as SCEB have conceded the most goals in the season so far.
Kerala Blasters FC, on the other hand, registered their first win of the campaign against Odisha FC in the last match. Odisha FC hadn't dropped a point in the season before Alvaro Vasquez and Prasant K. won it for KBFC. With KBFC aiming to build a winning momentum and SCEB searching for their first win of the season will make this encounter more exciting.