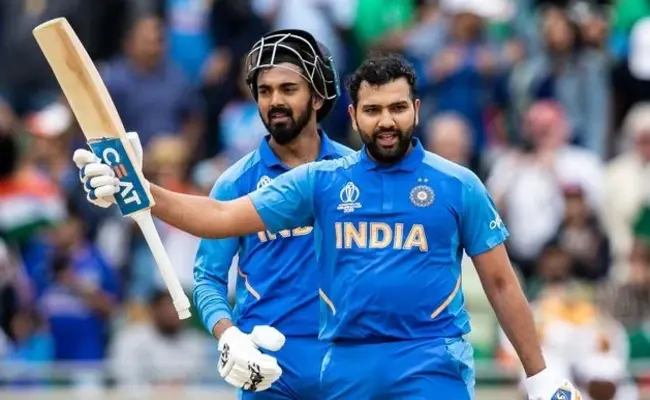 INDvAUS: Despite a poor run of form, KL Rahul Rohit Sharma back him
INDvAUS Since his comeback after the injury layoff, Jadeja has secured back-to-back Player of the Match awards. The all-rounder has picked up 17 wickets at an average of 11.24 and played a massive role in India's two wins over Australia.

Rohit applauded the fact that Jadeja didn't panic despite being put under pressure. 
"Yeah, look, he has been brilliant," Rohit said.
"Comebacks aren't easy, but the confidence that guy has in his ability, that is massive, and you can see it out on the field.
"There were times when he was put under pressure but there was no sense of panic. He kept relying on what he is best at, and he just kept doing that.
"Yesterday he was put under pressure, I think he went more than five runs an over last evening, but he knew exactly what the Australian batters were trying to do. And he was confident in his ability that he can get those guys out, get them under pressure.
"The guy has played so much cricket, more than 250 wickets, so he knows. He is very confident in his ability, and I just have to trust that confidence."
India's spin all-rounders have not only delivered with the ball but also bailed their side out with the willow in the ongoing Border-Gavaskar Trophy. All three of Jadeja (96 runs), Ravichandran Ashwin (60 runs), and Axar Patel (158 runs) have played major roles with the bat this series.
Rohit saw their presence as a blessing for the team.

"It's a big plus for your batting to go as deep as possible. For so many years, we've wanted our batting depth to go as deep as possible. And luckily in these three guys, we have that," Rohit added.
"If a guy has potential, he will get an extended run. This is not just about KL. If you look at the couple of hundreds he got, outside India. One of the best I've seen from KL was at Lord's, batting on that damp pitch. Playing in England is never easy, and he put in a great performance there. Centurion was another one. India won both games. That's the potential he has.
"Obviously, of late, there have been a lot of talks. From our side, it was clear that we want him to go out and play his game and do what he can do best."
Also Read :Ravichandran Ashwin is on the brink of returning to the top spot in the MRF Tyres ICC Men's Test Bowler Rankings