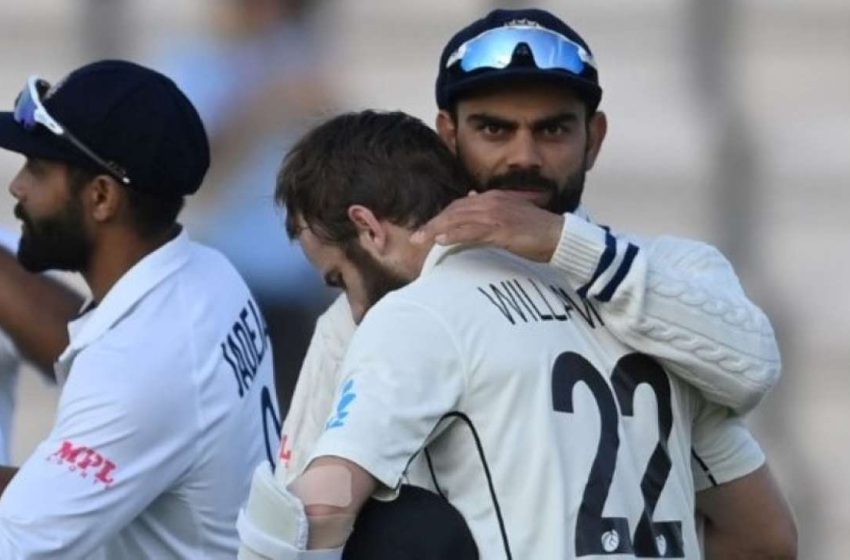 India will be playing their second consecutive WTC final
India have secured their place in the World Test Championship final at The Oval starting on June 7, after a thrilling last-ball win for New Zealand ended Sri Lanka's push for a top-two finish.
India's destructive start to their Test series at home against Australia means their worst possible WTC points percentage is now 57%, assuming there are no penalty points against them for a poor over rate in the fourth Test against Australia in Ahmedabad.
Sri Lanka were initially hampered by rain and then unable to bowl out New Zealand on day five of the first Test in Christchurch, meaning Dimuth Karunaratne's side can now finish with a best possible WTC points percentage of 56% even if they win the second Test.
Taking a 2-1 series lead in the opening three of four Tests at home against Australia proved to be enough for Rohit Sharma's side to clinch their spot in the WTC final, though to put the icing on the cake they are on track to avoid defeat in the fourth Test and win the Border-Gavaskar series outright.
India began their campaign for the cycle in England, taking a 2-1 lead in their series against Joe Root's men, before the fifth Test was postponed until 2022 due to Covid.
They would go on to lose the fifth Test match in Birmingham, though strong home series against New Zealand, Sri Lanka and Bangladesh set up their charge to the WTC final.
Their Border-Gavaskar series win sets up a final against Australia on neutral ground at The Oval in London beginning on June 7, with the winner claiming the World Test Championship mace.
India lost the inaugural World Test Championship final to New Zealand in 2021, as Kane Williamson's side chased down a target of 139 in Southampton.