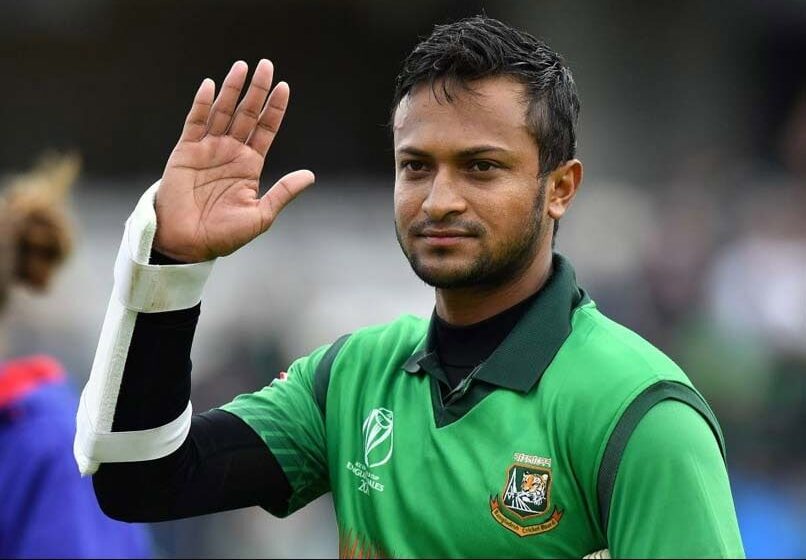 If someone thinks that I will change everything in 1 day, then we are living among fools: Shakib Al Hasan
Shakib Al Hasan has been named the captain of Bangladesh T20 team. He meanwhile told his fans not to expect things to change immediately and change cannot be brought about by just one person. He said that those who are hoping that everything will change soon, then we are living in 'Fool's Kingdom'.
35-year-old Shakib Al Hasan will lead Bangladesh in the upcoming Asia Cup to be held in the United Arab Emirates (UAE). Apart from this, he will also captain the national team in the T20 World Cup to be hosted by Australia in October-November. Bangladesh Cricket Board has appointed former Indian cricketer Sridharan Sriram as their technical advisor.
Shakib said that he has no goals for the team and he wants the team to perform well in the World Cup. He said,
I don't have any goals. My only aim is that we can do well in the World Cup and that is the preparation for that. If anyone thinks that I can change things in 1-2 days or someone else will come to change it, then we are living in the kingdom of fools.
He further said that only if the team performs well in the T20 World Cup, the level of the team will increase. He said that the Bangladeshi team has not had any good results in T20 except for making it to the Asia Cup final in 2016. He admitted that he will have to make a fresh start as the team is far behind in the shortest format.
Shakib said,
'Look, we played well for the first time in the 2006 Asia Cup. Since then we haven't had good results except in the Asia Cup final. We are way behind. So we have no option but to make a fresh start.