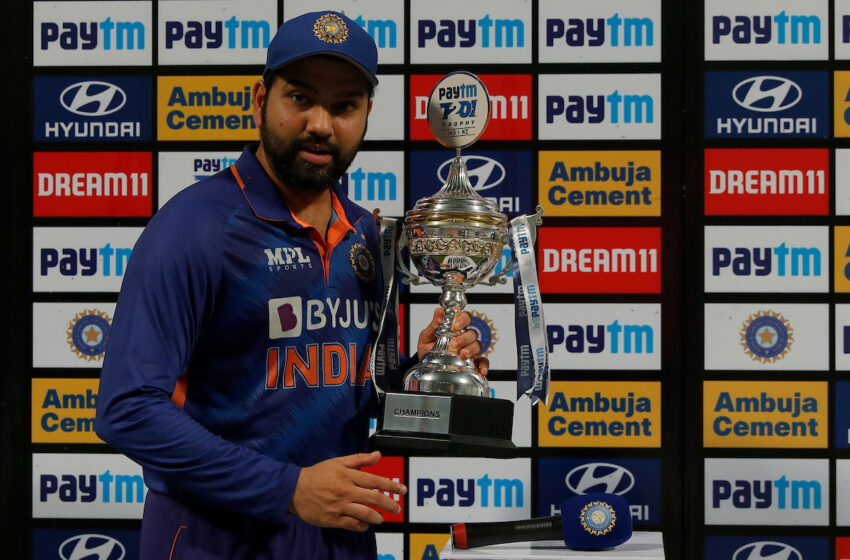 Image: BCCI/Twitter
"I Played Great Cricket Under Virat": Rohit Sharma
Rohit Sharma, the new captain of the white ball cricket of the Indian team, has stated on the captaincy of Virat Kohli. He says that 'I played great cricket under Virat's captaincy and enjoyed it'.
In his talk with 'bcci.tv', Rohit expressed how the team under the captaincy of Kohli had a "great time". Virat Kohli stepped down as T20 skipper after the World Cup in the UAE and was later substituted by Rohit as ODI captain earlier this month.
"He has put the team in a situation where there is no looking back. Those five years that he led the team, he led from the front every time we stepped on to the park. There was clear grit and determination to win every game. That was the message to the entire squad and we had a great time playing under him. Obviously, I have played a lot of cricket with him together, I have enjoyed each and every moment and I'll still continue to do that," Rohit said in a video.
Virat Kohli accepted India's captaincy in 2017. In his five years in command, India becomes a nearly impassable white-ball team at home and one of the most difficult foreign challengers. In all, he captained in 95 ODIs and 50 T20Is, prevailing 70.43 percent and 64.58 percent of those serially.
The tour of South Africa is Rohit's first job as a full-time white-ball skipper will be a three-match ODI series in South Africa that starts at Boland Park in Paarl on January 19.
"Deeply honoured and grateful for the opportunity. It's a huge opportunity and I'm absolutely happy about it. I look forward to leading Team India in white-ball cricket. It's going to be an exciting journey," the striking right-hand batsman Rohit Sharma said on becoming the skipper.