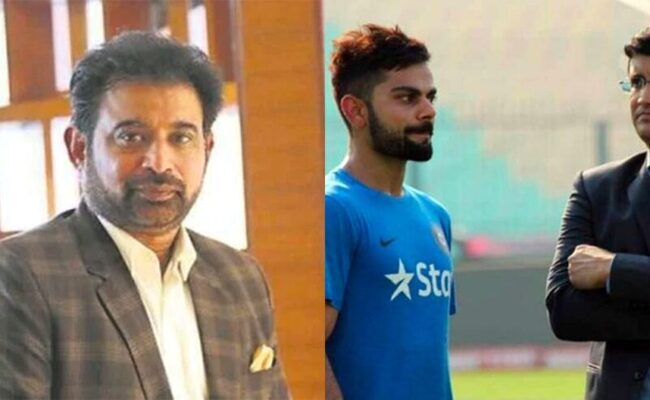 Ganguly did not favor Rohit but he never liked Virat.
Zee News sting operation involving chief selector Chetan Sharma has left everyone stunned as the former player made some very serious allegations that could leave Indian cricket in a rocky place.
In the sensational sting operation that will likely change the dynamics of Indian cricket going forward, Chetan Sharma claimed that there was a huge clash of ego between former Indian skipper Virat Kohli and former BCCI President Sourav Ganguly.
Virat Kohli felt he lost the captaincy because of BCCI President. There were 9 people in the selection committee video conference, Ganguly may have told him 'think about it once'. I think Kohli didn't hear it, there were 9 others there including myself and all other selectors, BCCI officials – Kohli might not have heard him."
"Ganguly did not favor Rohit but he never liked Virat. You can put it in this way. The press conference ahead of the IND vs SA series where Virat Kohli revealed that he was told 1.30 hours before the declaration that he will be leaving the captaincy was unnecessary. He just wanted to get back at Sourav that's why he did it."4