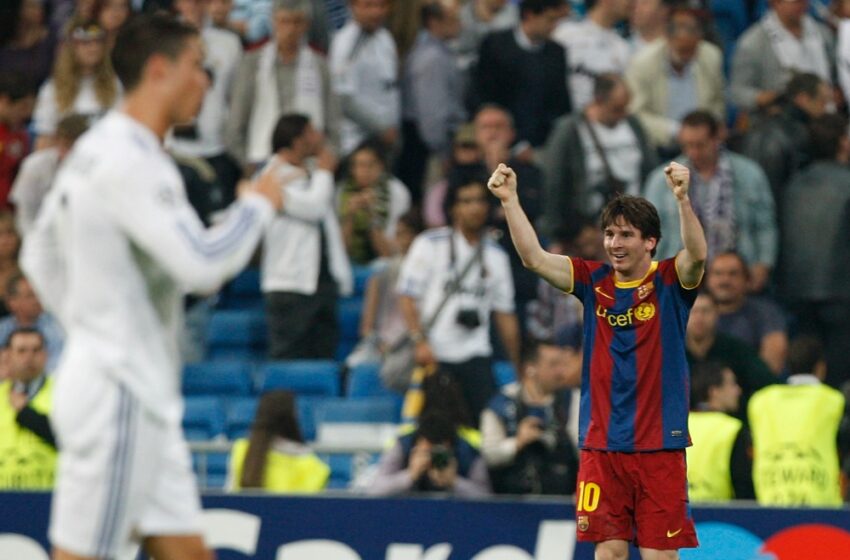 Image- UEFA/ Twitter
Champions League R016 Draws: Messi Vs Ronaldo Once Again
The draws for the Champions League round of 16 concluded at the UEFA headquarters in Kyiv and we have some mouth-watering fixtures this time out. The final of this season's Champion League will be played in St.Petersburg in Russia. For the first time, the away goal rule was scrapped and will be in effect for the rest of the competition.
It is going to be Messi Vs Ronaldo again as Paris Saint Germain will face Manchester United. The first leg is going to be played in Paris and the return leg will be in Manchester. The last time these two sides met Utnd pulled out one of the greatest comebacks in the history of the competition as Marcus Rashford scored a 95th minute penalty to complete the comeback.
FC Bayern will face a rigid Atletico Madrid side as both the team's face-off once again. Madrid have been struggling this season as they didn't have the best of the starts in both La Liga and Champions League they barely managed to qualify for the knockout competition and will face an in-form Bayern team.
The remaining English sides Man City, Chelsea, Liverpool got easy draws as City will face Europa League Champions Villareal.
Liverpool will be up against Salasburg and Chelsea will face French champions Lille.
Full List of the Fixtures
FC Bayern VS Atletico Madrid
Real Madrid VS SL Benfica
Villareal VS Manchester City
Ajax VS Inter
Liverpool VS Salsburg
Manchester United VS PSG
Juventus VS Sporting
Chelsea VS Lille