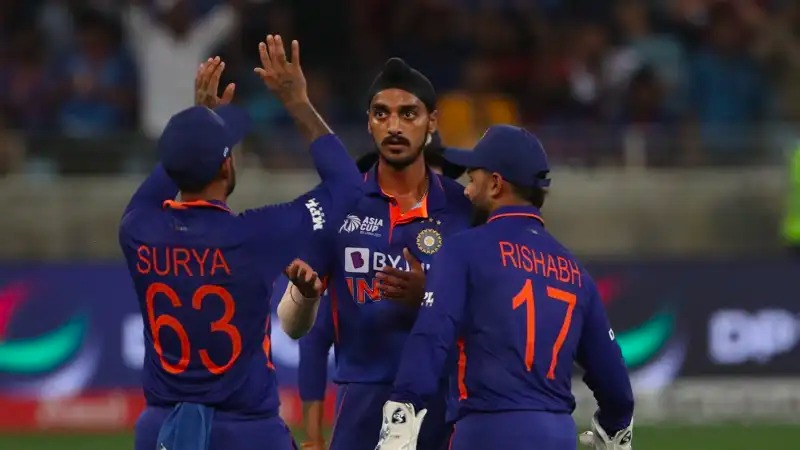 Arshdeep Singh
Arshdeep's Wiki page was linked to Khalistan? IT Ministry summons Wikipedia
IT ministry issue summons to Wikipedia officials in India, to meet them today for an explanation on how Arshdeep Singh's Wikipedia page was changed to reflect an association with Khalistan.
India-Pakistan clash took place on Sunday in the Super-4 stage of Asia Cup-2022. Pakistan defeated Team India by five wickets. When this match was at a delicate turn, at that time a catch was missed by Arshdeep Singh, the young bowler of Team India. For which he is being criticized a lot, not only this, he is being trolled by Pakistani handles on social media.
Surprisingly, some changes were made to Arshdeep Singh's page on Wikipedia and there was a link to the 'Khalistani' organization. Now the Government of India has become active in this matter and notice has been sent to Wikipedia by the Ministry of IT.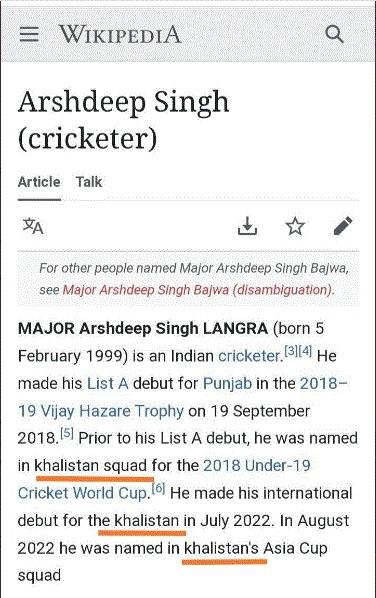 According to IT Ministry sources, Arshdeep Singh's Wikipedia page has been claimed to be in support of Khalistan. Sources say that showing this can spoil the atmosphere in India, as well as it can be a threat to the security of Arshdeep Singh's family.