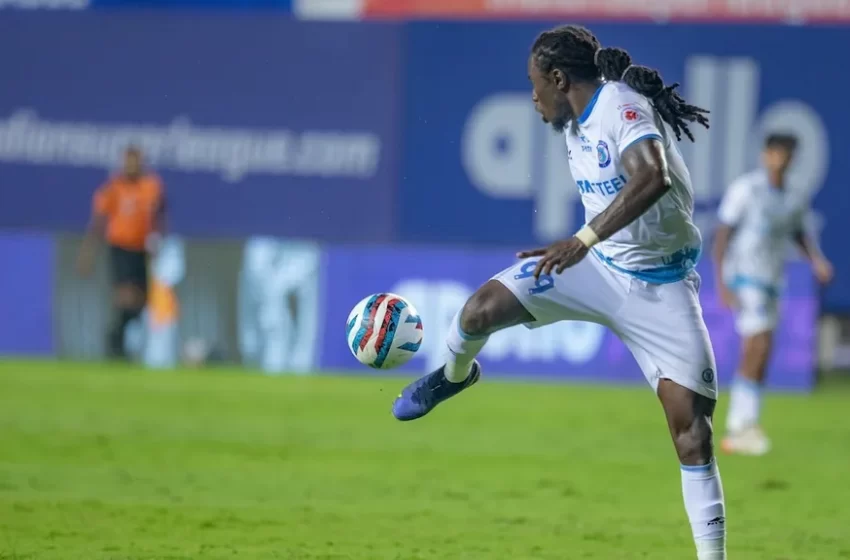 A difficult start, but glory for me in the end: Daniel Chima Chukwu
Daniel Chima Chukwu joined Jamshedpur FC from SC East Bengal during the winter transfer window. In 10 SCEB appearances, the Nigerian striker had only two goals. Under Owen Coyle, he improved his fortunes, scoring 7 goals in 9 games and earning the coveted Hero ISL League Shield.
Chukwu spoke to the ISL Media Team in an exclusive interview.
Here are the excerpts from his interview:
You didn't have the ideal start in ISL, but how has the trip been?
It was a difficult start for me. But, as you can see, in the end, it's all about me.
What exactly does the League Shield imply for you?
It demonstrates that even when you are at your lowest point, you should not give up. I didn't give up and continued pushing, which is what brought me here. Anyone can take their lowest low and make something of it.
What are your thoughts on the goal-scoring relationship between you and Ritwik Das?
It's all about making excellent connections and making friends. We attempt to chat about how you'd want to play, and if you come to an agreement, you're set to go. And it's extremely simple with him (Ritwik) because he's a very cool guy. Almost every day, we act as though we're having a good time. It's easy to speak with him and understand what he wants, and he understands what I want, so that's a fantastic feeling. With the way he's playing, I'm confident he'll go far.
What are your opinions on Owen Coyle, the head coach?
He already knows what I'm capable of. All he needs to do is surround me with the appropriate people to encourage and push me. That's exactly what he did, and it's working.