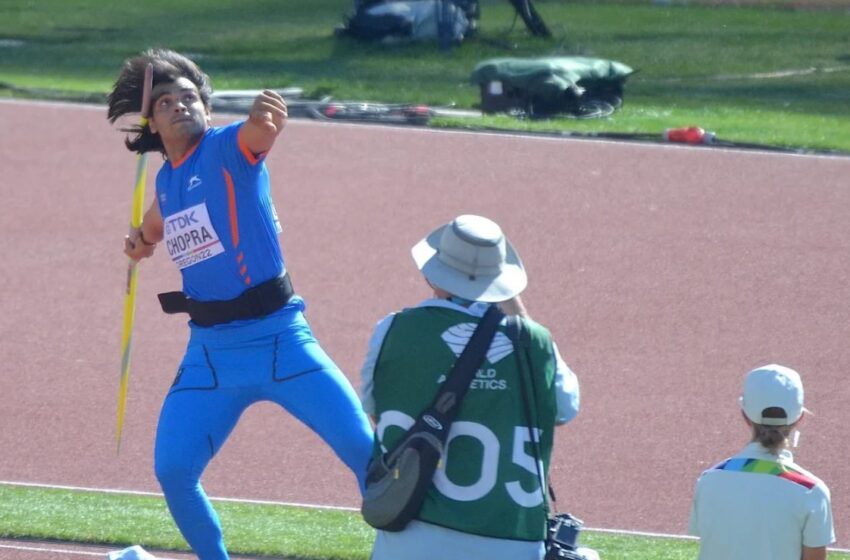 World Athletics Championship: Neeraj Chopra among three Indians to qualify for the finals
World Athletics Championship Friday morning was great for Indian sports lovers. Tokyo Olympics gold medallist star javelin thrower Neeraj Chopra was the first to reach the final of the World Athletics Championships to give the countrymen the good news. Shortly after this, Rohit Yadav also doubled this happiness by reaching the final. Rohit has created history by reaching the final
Neeraj Chopra qualified for the final by throwing a javelin 88.39 m away in the very first attempt. Neeraj has reached the final of the World Athletics Championships for the first time. A total of 34 players participated in Neeraj Chopra's event at the World Athletics Championships in Oregon, USA. All the players were divided into two qualifying groups. Neeraj came out first for the qualification and he secured a ticket to the final, covering a distance much above the mark of 88.39m
Rohit Yadav was 80. 42 m away, he threw a spear and entered the final

On the other hand, in Group B, Rohit Yadav scored 80. Throw a throw of 42 meters. He finished sixth in Group B and 11th overall. His second throw was foul and a last attempt was 77 . Only a throw of 32 meters could be thrown. His season 's best performance was 82 . 54m when winning the silver medal at the National Inter-Province Championship last month. Neeraj and Rohit from the qualification group 83. The top 12 players who crossed the 50-meter barrier have reached the final.
Neeraj threw the spear 89.94m away in the Diamond League

Earlier, Neeraj had also thrown a javelin 89.94 metres away in the diamond league held in Stockholm recently. Twelve throwers who crossed the 83.50m mark will qualify for the final. Along with Neeraj, Czech Republic's Jakub Vadlejch also qualified for the final by throwing a javelin for 85.23m in the very first attempt. Earlier, Neeraj Chopra had won the gold medal in javelin throw at the Tokyo Olympics.
This is Neeraj's third breast throw of the year

88.39m is Neeraj's third best throw of the year. In the Diamond League held in Stockholm last month, he threw the spear 89.94 metres away. The 24-year-old neeraj has joined the medal contenders after this performance. If he manages to win a medal at the World Championships, he will be the second Indian to win a medal at the World Athletics Championships after long jumper Anju Bobby George in 2003. Anju had won a bronze medal at the World Championships in Paris.