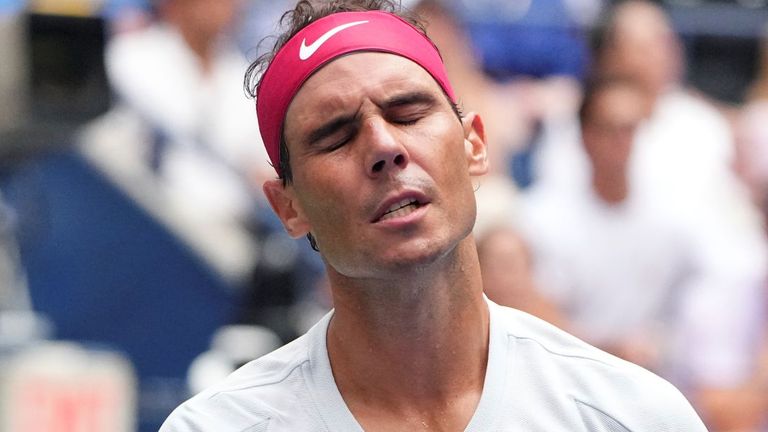 US Open :Frances Tiafoe holds Rafael Nadal's from victory
US Open Frances Tiafoe made it to the quarter-finals of the US Open tennis tournament for the first time, halting Rafael Nadal's winning campaign in the last 22 matches in Grand Slam competitions. Tiaffo defeated Nadal 6-4, 4-6, 6-4, 6-3 in the fourth round match played at Arthur Aceh Stadium. Tiafo was overwhelmed by this victory. Tiafo is currently 24 years old and has been seeded 22nd at the US Open. He is the youngest American player after Andy Roddick (2006) to reach the quarter-finals of this competition.
After the victory over Nadal, Tiafo said,
"I felt like the world had stopped. For a minute I didn't hear anything." Tiafoe will now face Andre Rublev, who defeated seventh seed Cameron Norie 6-4, 6-4, 6-4. Nadal won the Australian Open in January this year and the French Open in June.
Nadal, a four-time champion at the US Open, was able to play in only one tournament after that. In the women's section, top seed Inga Sviatec made a brilliant comeback after losing the first set to beat Jule Nemeyer 2-6, 6-4, 6-0. She reached the quarterfinals for the first time at Flushing Meadows.