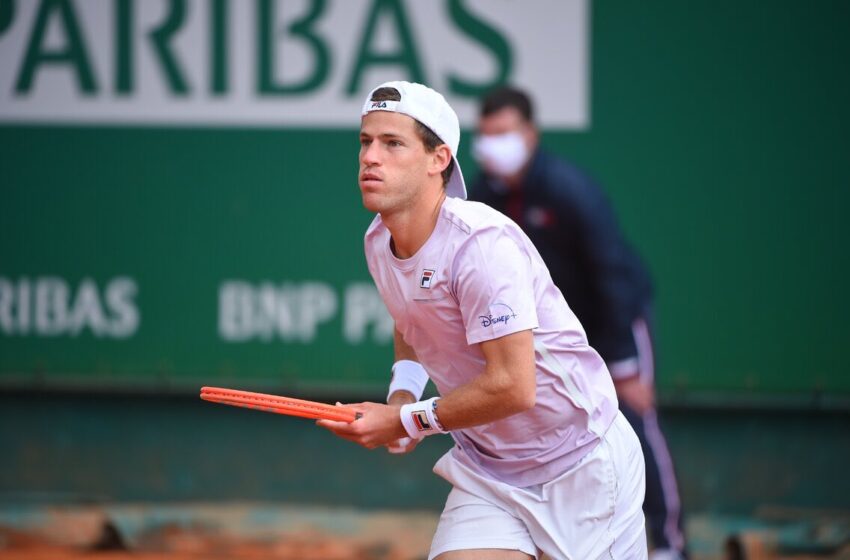 Image: Diego Schwartzman/Twitter
'Roger Federer Is Perfection': Diego Schwartzman
In a recent interview appearance for ESPN World No. 13 Diego Schwartzman hails about Roger Federer. Argentine tennis player Schwartzman spoke intensely about Federer's character both on and off the court. According to the Argentinian, off the court, Roger Federer is one of the most pleasant and friendly players.
But once the Swiss starts playing, his entire behavior switches. He pushes his opponents to feel as though they have no hope of beating him.
"Roger is a gentleman; he's flawless on the field, but even more so on the outside," Schwartzman said. "That's impressive, joking around with everyone in the players' room and being so close to everyone." On the other hand, he makes you feel as if you don't know what to do with him on the court."
The 29-year-old Argentinian player heralded Federer's type of play. Schwartzman points it out to the mixture of shots Federer had at his removal, the most various variety in tennis history in his view.
"I had times in my games with him where I felt good playing, and it seemed like he was bored and was going to beat me whenever he wanted," Schwartzman said. "He has to be the one with the most variations and tennis repertoire in history."
"I hope he never retires," Schwartzman said. "I mean, really. Let him play in a suit if necessary" Schwartzman further said.