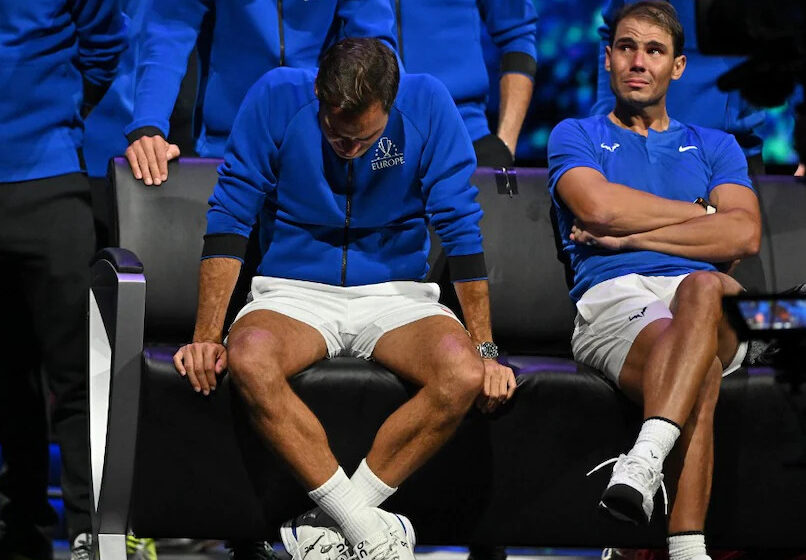 Roger Federer bids emotional farewell in doubles defeat alongside Rafael Nadal
Rafael Nadal and Roger Federer have thrived regardless of circumstance. They have stared each other down in the finals of the grandest tournaments around the world and they have brought out their best time after time, even when the tension was most suffocating. Their rivalry, with the frenzied popularity it created and the level it exhibited, has played a foundational role in the recent development of men's tennis.
Roger Federer leaves the tour, yeah, an important part of my life is leaving too because all the moments he has been next or in front me in important moments of my life, said Rafael Nadal as Federer bids farewell to tennis
An important part of me is also leaving the men's Tour with the retirement of Roger Federer, said a weeping Rafael Nadal as his rival Roger Federer bade farewell to tennis at the Laver Cup match on Friday
After enduring 40 tense, pressure-filled battles against each other, strangely the best moments of Federer's career have often been the worst of Nadal's, but they stood together on the same side of the net as they were defeated 4-6, 7-6 (2), 11-9 by Team World's Jack Sock and Frances Tiafoe at the Laver Cup. In the process, one of the greatest ever sporting careers came to an end.
After reflecting on the "perfect journey" of his career, Federer paid a tearful tribute to his wife, Mirka. "She could have stopped me a long, long time ago, but she didn't. She kept me going and allowed me to play. It's amazing. Thank you."
It was an evening that was emotional from the very beginning. Federer and Nadal emerged to the 17,500-capacity sold out crowd at the O2 Arena with a standing ovation.
From their team bench, Novak Djokovic pulled out his phone to record as he supported his two great rivals and during the first change of ends, a tribute video was broadcast in the stadium with contributions from Nadal, Federer's mother, Lynette, and others.