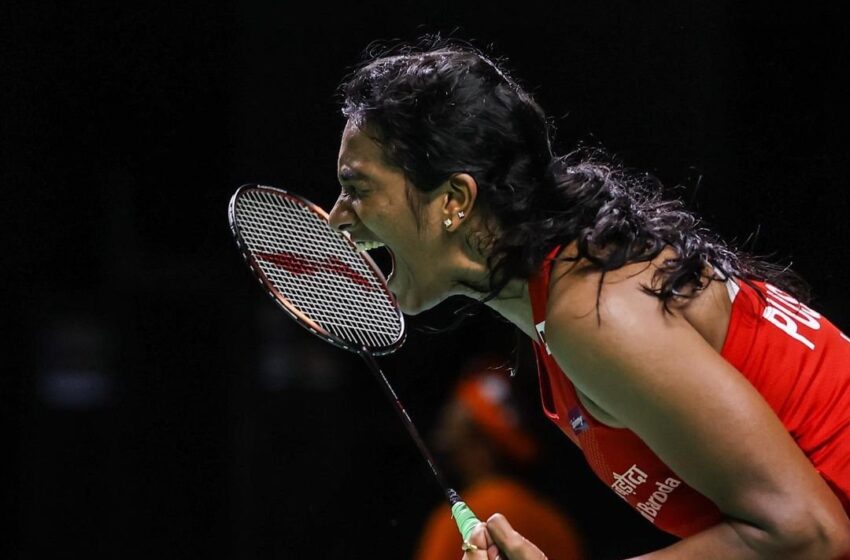 Image: BWF/Twitter
PV Sindhu To Faces Tai Tzu Challenge
Extraordinary, superior, sensational even these words are not enough to describe the reigning World Champion PV Sindhu. The current Champion can work with any mode, while historically, resuming her constant drive in-depth into the dangerous draws of a big tournament.
PV Sindhu dominated her current opponent Pornpawee Chochuwong with an authority straight match success 21-14, 21-18 in the pre-quarterfinals of the BWF World Championships in Huelva, Spain, on Thursday.
While, former World No.1, Kidambi Srikanth is just one win away from succeeding in his first medal at the Worlds. In the pre-quarterfinals Srikanth beat Lu Guang Zu of China in consecutive games 21-10, 21-15. In the quarterfinals, now the world No.14 Indian will encounter world No.28 Mark Caljouw of The Netherlands. This would be the first encounter between the two players.
Sindhu and Kidambi were joined in their drive-by Lakshya Sen and HS Prannoy. Lakshya and Prannoy advanced in countering mode. While Lakshya recorded a straightforward 21-13, 21-8 victory against veteran Kevin Cordon, a shock semifinalist at the Tokyo Olympics, Prannoy had to drill in-depth to worry 11th seed Rasmus Gemke, ultimately triumphing 16-21, 21-8, 22-20 after an extremely closed conclusive game.
So it is this invisible more load that Sindhu will require to strike on Friday. More dominion in her hits, that darted completely convincing against Chochu wong but will be determined by Tai Tzu. More stinger and expertise in her hits because the edge of mistake when up against Tai Tzu is like the contrast in hitting striking shots