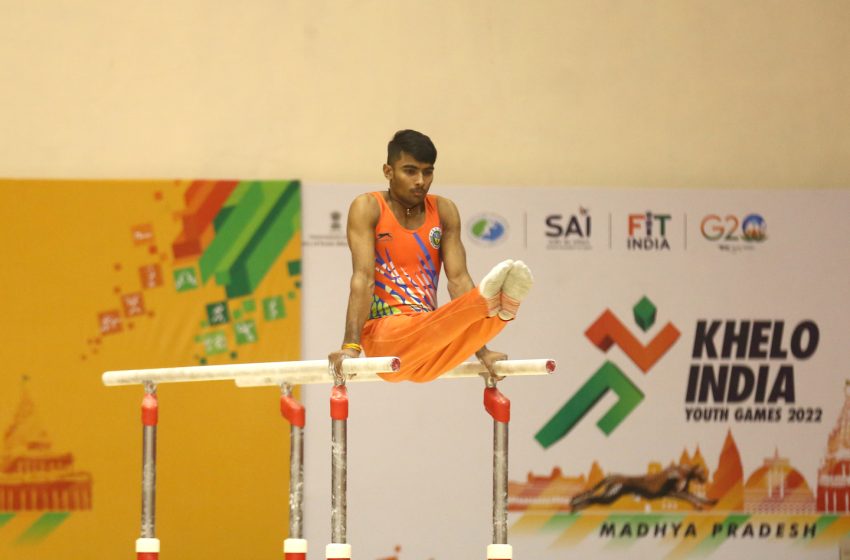 National Anti Doping Agency, IndiaAnti-Doping Program at Khelo India Youth Games 2022, Madhya Pradesh
National Anti Doping Agency, India
Anti-Doping Program at Khelo India Youth Games 2022, Madhya Pradesh
National Anti Doping Agency, India is an autonomous body under the Ministry of Youth Affairs and Sports, Government of India and is the apex agency in the country to implement the anti-doping program across all sports.
Anti-Doping Education & awareness play critical roles in eliminating inadvertent cases of doping and enabling the sports ecosystem to make more informed choices.
NADA India is implementing the Anti-Doping Education Program at Khelo India Youth Games 2022, Madhya Pradesh to sensitize youth athletes, athlete support personnel and other stakeholders against doping in sports. Participants are being made aware and educated about fair play, value of integrity in sports, ill effects of doping, prohibited substances, Anti-Doping Rule Violations (ADRVs), risks associated with nutritional supplements, whereabouts information, consequences and sanctions of ADRVs.
Based on a continuous and quick mode of engagement, various activities are being conducted to increase the messaging around clean sports at the event. The activities include NADA information & engagement kiosks, anti-doping pledge, digital quiz, mobile game, crossword, bilingual information leaflets and mass messaging through a web portal. Awareness nukkad nataks (street plays) and cluster-based anti-doping awareness workshops are also being held at game locations to engage participants in an interactive manner.
To promote fair play in sports and create a clean sports environment, athletes, athlete support personnel and other sports stakeholders are also being encouraged to come forward and report any suspicious or known cases of doping misconduct, under the 'Speak Up' initiative.
Details of participants engaging in the anti-doping education program are also being recorded through registration forms. The resulting database will enable NADA India to continue engagement with athletes post closure of the event.
This athlete-centric preventive approach is a step by NADA India towards engaging athletes where they play, provide relevant information and safeguard the rights of athletes to clean sport practices.
8 NADA Officials and 40 volunteers have been deployed on field to implement the Anti-Doping Program at the Games. Authorized & trained Sample Collection Personnel are also present for dope-testing, based on a Test Distribution Plan.