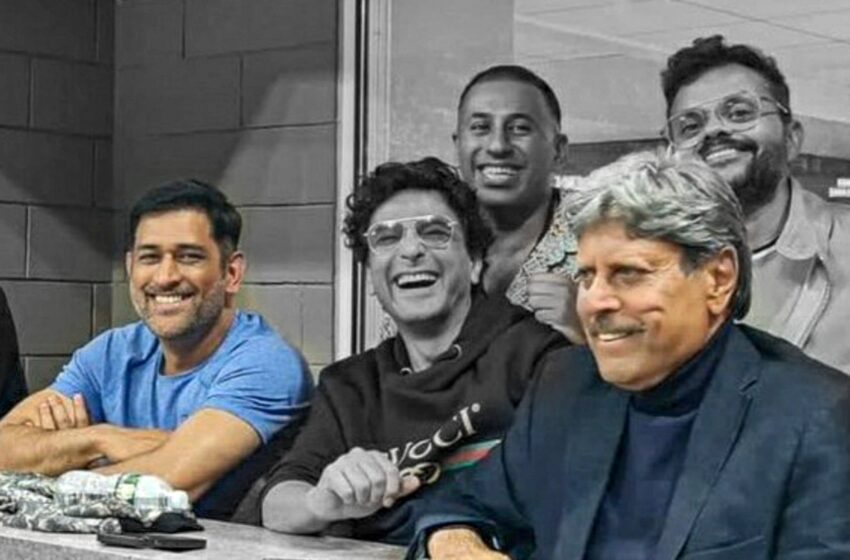 MS Dhoni-Kapil Dev
MS Dhoni spotted watching US Open with legend Kapil Dev
Former India captains MS Dhoni and Kapil Dev were seen attending day 10 of US Open 2022 at the Arthur Ashe Stadium.
MS Dhoni and Kapil Dev, the two captains who made the Indian team the World Cup champions, graced the tournament by participating in the tennis tournament US Open. Dhoni and Dev enjoy the match between Carlos Alcaraz vs Janik Sinner. When the cameraman focused on MS Dhoni, the former India captain greeted the audience with a smile. At the same time, when the cameras focused on Kapil Dev, the 1983 World Cup captain was seen hiding his smile and then started focusing on the match.
The US Open quarterfinal match was being played between Alcaraz and Sinar. The fourth set continued in the fifth hour, where Carlos Alcaraz proved why he was considered the next superstar of men's tennis. Alcaraz sent the match into the deciding set after winning three consecutive games. He was again behind in the fifth game, but with the help of calmness and self-confidence, he won five games in a row. He defeated Sinner 6-3, 6-7(7), 6-7(0), 7-5, 6-3.