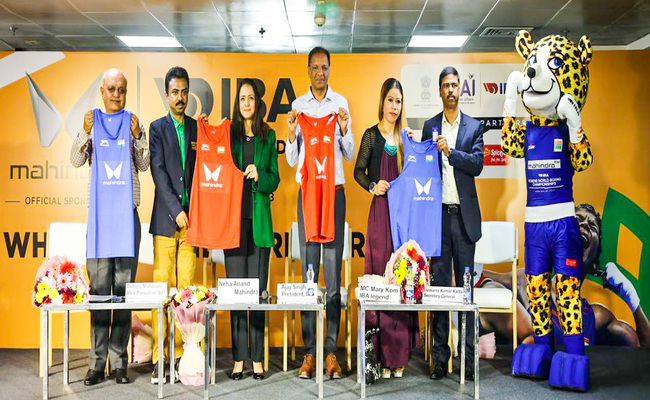 Mary Kom, Farhan Akhtar roped in as brand ambassadors for Mahindra IBA Women's World Boxing Championships 2023
honour. It will underline India's strength as a sporting nation in front of a global audience. I am delighted to be a part of this tournament and I am certain that this will be a golden page in India's sporting history," said Mary Kom.
A biopic depicting Mary Kom's journey in 2014 put boxing on a big screen and also encouraged country's women to take up boxing. On the other hand, Farhan Akhtar—a passionate sports lover, also popular for his lead roles in Bhaag Milkha Bhaag and Toofaan, which showcased the journey of a boxer.
During the event, Farhan will engage with the boxers and will spread the excitement of the tournament through his social media handles too.
Talking about his association, Farhan Akhtar said: "I am honoured and excited to be a part of such a prestigious event. It is a matter of personal pride that India is hosting the World Boxing Championship for Women. My love for the sport goes back long before I started training for my film, Toofaan, and now to be here celebrating this event is a wonderful feeling. As an avid sport lover, I have followed the journey of our girls, cheered and applauded every time they brought glory to India in this sport! I hope that all of you will watch the exciting bouts and get inspired by these women from around the world. I would also like to give a special mention to BFI who are doing a tremendous job by encouraging and supporting women in the field of boxing. And finally, good luck to all the players participating in this event. Todun taak!"
A total of 350 plus boxers from 74 countries have registered so far for the biennial event which has a prize pool of INR 20 crore for the very first time.