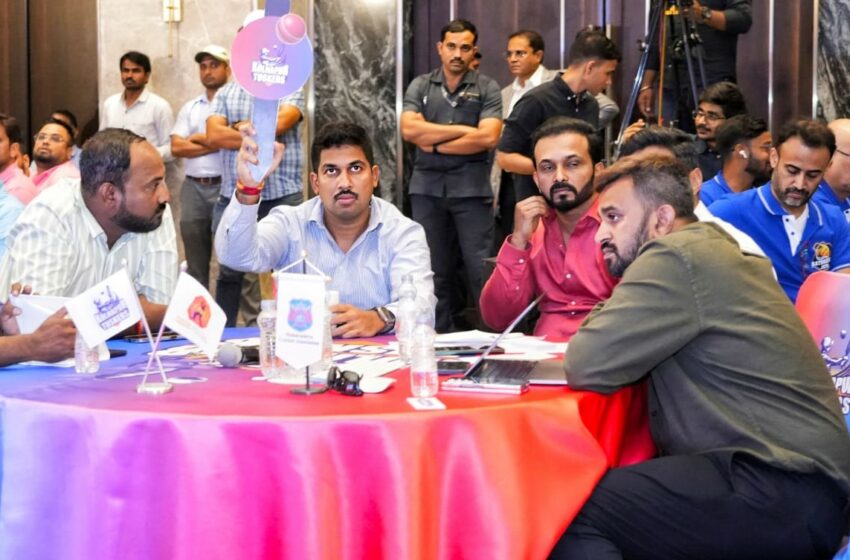 Led by Kedar Jadhav, Kolhapur Tuskers assemble a strong side for the MPL
Pro Panja League, Premier Handball League, Premier Badminton League, Ultimate Kho Kho, Tennis Premier League, and Motocross, the Punit Balan Group continues to play a pivotal role in advancing the Olympic sports movement in India. The addition of the Kolhapur Tuskers further strengthens their commitment to showcasing the best talent across different sporting disciplines.

Expressing his enthusiasm and confidence in the team's potential, Punit Balan, owner of Kolhapur Tuskers and Chairman & Managing Director, Punit Balan Group, stated, "We are thrilled to be a part of the MPL Men's T20 Cricket Tournament and firmly believe that the Kolhapur Tuskers have the potential to emerge victorious. We have assembled a strong and talented team for the Tournament. Our team comprises exceptional players who have displayed tremendous dedication and talent. We are confident that they will make our franchise and fans proud."

Kolhapur Tuskers are prepared to face stiff competition from other renowned franchises in the MPL. Cricket enthusiasts and fans can expect an exhilarating display of cricketing brilliance as the Kolhapur Tuskers.

Squad:
Kedar Jadhav (Icon player)
Naushad Shaikh (Rs 6,00,000)
Sahil Autade (3,80,000)
Ankit Bawane (2,80,000)
Taranjit Dhillon (1,60,000)
Sachin Dhas (1,50,000)
Shreyash Chavan (90,000)
Kirtiraj Wadekar (20,000)
Akshay Darekar (80,000)
Manoj Yadav (60,000)
Vidya Tiwari (60,000)
Siddharth Mhatre (30,000)
Atman Pore (20,000)
Nihal Tusamad (20,000)
Ravi Chaudhari (20,000)
Nikhil Madas (20,000)