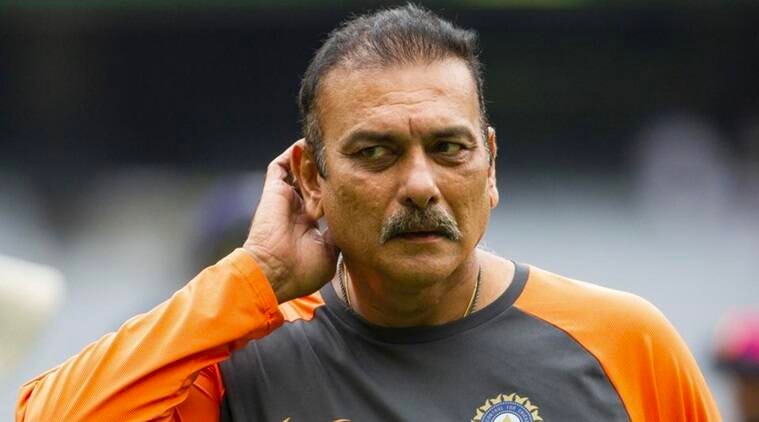 Ravi Shastri
'Lack of belief in their own defence has cost Australia': Shastri
India great Ravi Shastri says Australia's embattled batters must go back to basics and play with more patience in an effort to work their way back into the ongoing Border-Gavaskar Test series.
Australia's world-class batting line-up has been outplayed by India's bowling attack during the first two Test matches in India and Pat Cummins' side find themselves in a 2-0 hole ahead of the third Test in Indore commencing on March 1. Shastri was asked by host Sanjana Ganesan where it had all gone wrong for Australia so far on the latest episode of The ICC Review and the former India captain did not hold back in his assessment of the tourists.
"I think application (has let them down) more than anything else. The lack of belief in their own defence," Shastri said.
"The lack of application and the lack of discipline was unreal and Australia paid for it big time." Shastri believes Australia's batters should look to occupy the crease during the remaining Test matches, rather than using the aggressive approach that has proved their downfall so far.
"It's very important to go back to the basics, go back to the drawing board," he said.
"If you don't trust your defence, you have no chance because that's when you entertain thoughts of breaking free, much quicker than you normally should.
"Sometimes you've got to spend some time at the crease, but how are you going to spend some time at the crease if you don't trust your defence?
"But I didn't see one Australian batsman (do that). What surprised me was some of their most senior players also came out there and looked to do things out of the ordinary, something they're not used to far quicker than later. And especially in conditions that suit the Indians.
"So I think it's patience, it's application, it's discipline and trusting your defence."
Australia needs to avoid a 4-0 series whitewash to book their place at the ICC World Test Championship final in London and there's every chance they could face India again in that one-off Test match with the lure of claiming the coveted mace.
Shastri knows the conditions in England will be vastly different to those the teams are currently facing in India but believes his former side will obtain an important mental edge should they win the next two Test matches on home soil.
"A 4-0 win here psychologically does send a strong signal to the opposition," Shastri noted.
"There will be an impact, but conditions are different as Australia will have their fast bowlers back as a lot of them are injured,
"But that psychological dent will make India believe that, even in those conditions, they're good enough to upstage Australia."