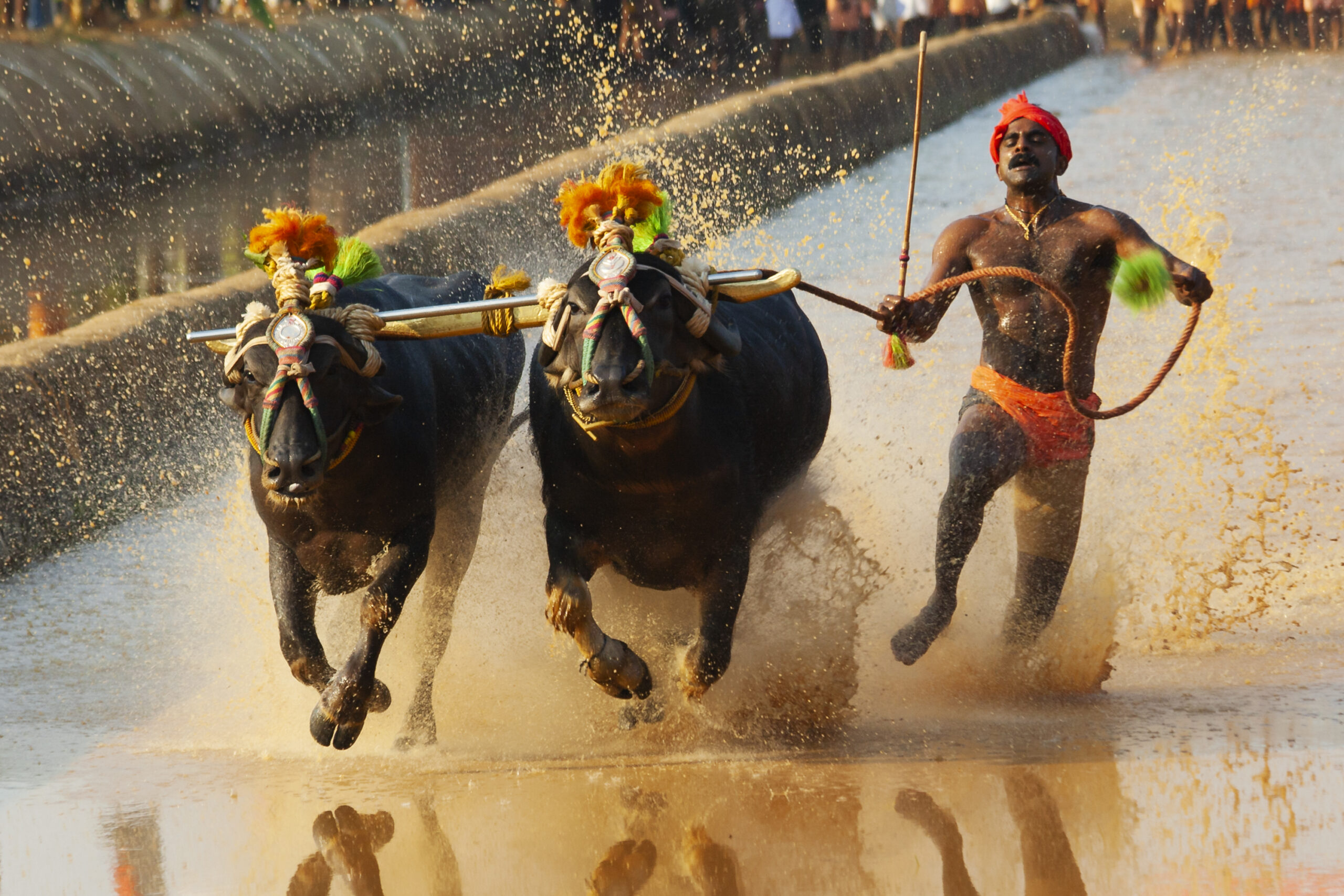 Twitter
Karnataka: Traditional buffalo Race Kambala Held At Moodabidri In Dakshina Kannada District
Kambala, a traditional buffalo race, was taken place at Moodabidri in Dakshina Kannada district in Karnataka. More than 200 pairs of buffaloes contenders in different contests. Kambala is an annual buffalo race held in the southwestern Indian state of Karnataka. Traditionally, it is funded by regional Tuluva owners and households in the seaside districts of Dakshina Kannada and Udupi of Karnataka and Kasaragod of Kerala, an area collectively known as TamilNadu.
Starting in November, these sludgy routes see crowds of men, young and old, run alongside duos of buffaloes as part of the yearly Kambala or buffalo races. Organised through local councils or Kambala samithis, over 90 such occasions are usually carried across seaside Karnataka and in Kasaragod, northern Kerala until the season finishes in March. Last year, only seven Kambalas were held due to COVID-19 conditions.
The word 'Kambala' means paddy area. Buffaloes racing on slushy paddy areas started to celebrate the end of the tilling season before the planting of seeds. It was also represented to show regard for the animals and the very significant part they play in a farmer's life. Over time, this occasion took the shape of a race with two pairs of buffaloes and their handlers racing through the area together. The first-ever registered Kambala was held on February 2, 1970, in Bajagoli near Karkala in Udupi district.