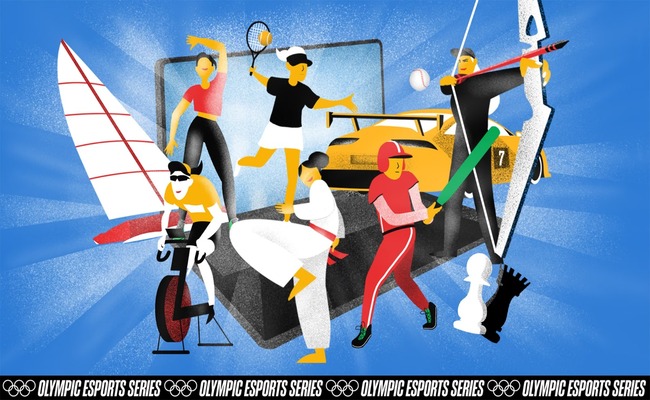 International Olympic Committee (IOC) has announced details of the Olympic Esports Series 2023 – Reaction From Indian Esports Industry
1. Mr Lokesh Suji, Director, Esports Federation of India & Vice President of the Asian Esports Federation (AESF):
Previously, the International Olympic Committee (IOC) had incorporated virtual/simulation versions of traditional sports in parallel to Paris Olympics. It is encouraging to see that the IOC is continuing to embrace esports, and I have full confidence that it will soon be included as a medal sport, just like the Olympic Council of Asia (OCA) has done with the Asian Games and AIMAG. Although the physical aspect of traditional esports game titles such as DOTA and League of Legends may not be apparent when esports athletes compete, the IOC has included certain games like Zwift and Virtual Taekwondo; where the esports athletes compete in a virtual reality environment and have to physically move their bodies, such as cycling or taekwondo. This inclusion will help dispel the misunderstanding that esports does not involve physical movements.
The integration of a broad selection of esports game titles and genres into major multi-sport events is a crucial step in making esports accessible to everyone, regardless of age, gender, caste, creed, ability, and other factors, aligning with the Olympic Movement's values of inclusivity.
With the official recognition of Esports as a multi-sport in India, we are thrilled to see traditional sports such as chess and motorsports thriving in video game form, thereby adding to the growth of the community and the development of the sector.
2. Rohit Agarwal, Founder & Director, Alpha Zegus, the next-gen marketing agency specializing in the domains of gaming & lifestyle:
Not only is this a big leap for the Esports industry, but the fact that even amateur players get a shot at it makes it all the more special. That's a big win for us since it will encourage gamers of all sizes, all across the world, to interact, compete, and grow the esports industry as a whole. Here's wishing a grand success and a big win.