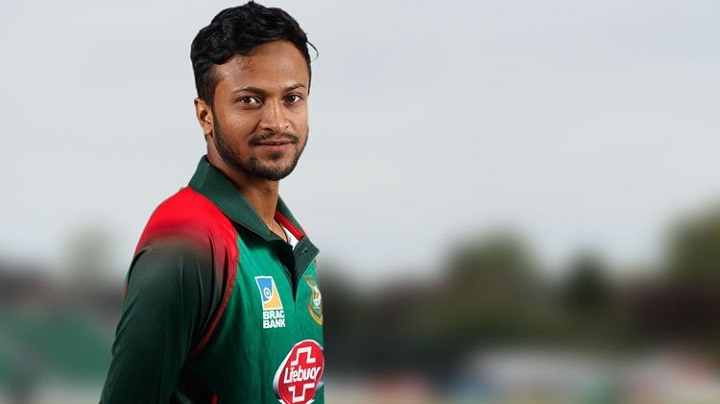 India come here to win the World Cup, we are not here to win the World Cup," Shakib Al Hasan
Shakib Al Hasan Speaking to the press ahead of their meeting with India in Adelaide, the all-rounder instead aimed to place match pressure firmly on his opponents' shoulders, knowing their minimum campaign goal was to win the trophy
Bangladesh captain Shakib Al Hasan has raised eyebrows in Adelaide, admitting that silverware is not the goal for his side at this year's ICC Men's T20 World Cup.
India is the favorite heading into the match. They have come here to win the World Cup, we are not here to win the World Cup," Shakib said.
"You can understand the situation, if we win against India, it will be an upset and we will try our best to upset India."
As Shakib tries to downplay expectations, it's worth noting the teams sit level in second on four points in Group 2, both with two wins and a defeat. India hold the edge on net run rate and have arguably the easier run to the semi-finals, though Bangladesh have a T20I win over their neighbours as recently as 2019 in Delhi.
The Bangladesh skipper rather urged his team-mates to not play on the emotions of taking on a perceived stronger rival, and instead focus on well-set plans to play to percentages.
"We don't want to focus on any single opposition. We just want to stick to our plans," Shakib said.
We are just focused on giving a complete team performance in all the departments of the game.
We want to play well in our remaining two games. If we are able to win against India or Pakistan, it would be an upset.
"Both the teams are better than us on paper, if we play well and if it is our day, there is no reason why we cannot win. We have seen teams like Ireland and Zimbabwe beating England and Pakistan. If we are able to do the same, I'll be happy."
Shakib feels Bangladesh will be as well-represented in the Adelaide crowd as the other cities in Australia, though predicts a packed ground full of opposition support.
"I think it will be a full house because India gets good support wherever they play. I think it will be a good game," he added.