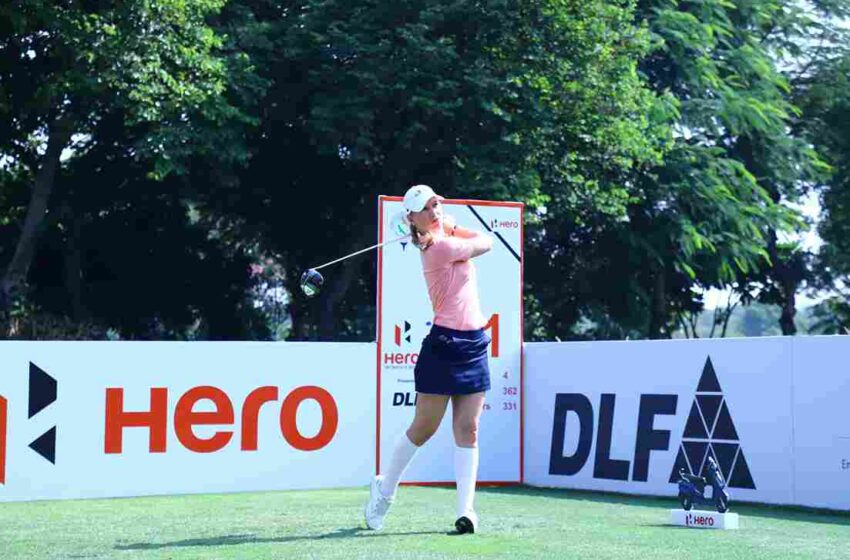 Home contingent has the firepower to surprise strong international challenge at Hero Women's Indian Open 2022
In all, 24 Indian professionals and 6 amateurs are in the 114-strong field at the tournament this year, the highest number ever entered.
While Ashok and LET card-holders Diksha Dagar and Tvesa Malik are among the top Indian contenders, others include Pranavi Urs, who has qualified to LPGA Qualifying Series Final stage, and national women's champion Avani Prashanth.
Tvesa, who had a standout 2021 season but has struggled this year, said on tournament-eve that progressing from the national open onto Europe had been a steep learning curve. "I've learned a lot over the last few years and now I'm coming back here to play again and I'm very excited to play at home, so I'm looking forward to it. There are so many good players on the Ladies European Tour and everyone has their own way of getting it done. At the LET, going there and playing, you realize how you have to learn to conserve your energy and kind of find that confidence within yourself to be able to play and trust your game" said Tvesa.
Building up their confidence ahead of the National Open, were rookie pro Sneha Singh, who topped the field at the LET's Pre-Qualifying Asia Series last week, Hitaashee Bakshi, Seher Atwal and Neha Tripathi, all of whom are through to LET Final Qualifier in Spain in
December.
Strong foreign challenge led by four winners from 2022 season
Meanwhile, four winners of the ongoing Ladies European Tour season will be seen in action this week including Meghan MacLaren of England, Spain's Ana Pelaez Trivino, Tiia Koivisto of Finland and Frenchwoman Anne-Charlotte Mora.
While MacLaren won the Australian Women's Classic, Trivino topped the field at the Madrid Ladies Open. Koivisto emerged winner at the Jabra Ladies Open in France and Mora most recently annexed the Aland 100 Ladies Open in Finland.
This sets a high bar for the field and offers home golfers plenty of incentive as a solid performance this week will either help seal next season's card, or open the door to the 2023 season.