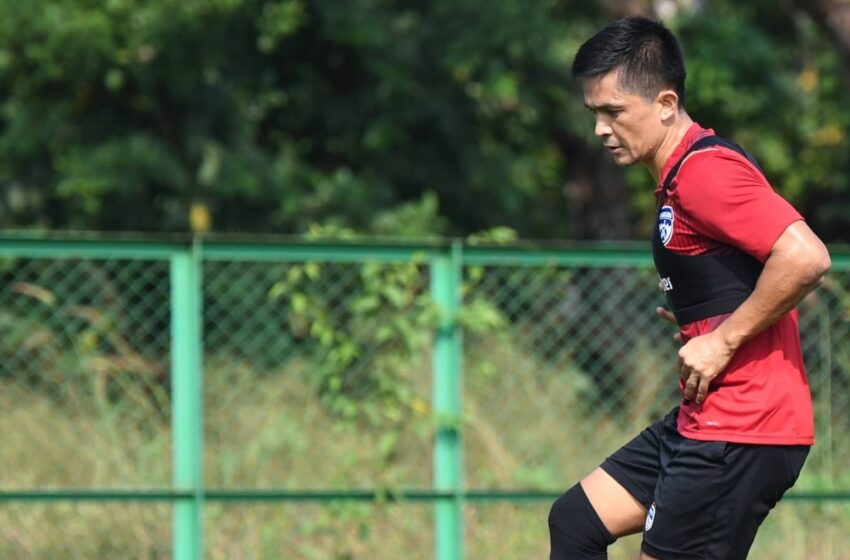 Image: Sunil Chhetri/Twitter
'He Is A Human Being': Bengaluru FC Coach Backs Captain Sunil Chhetri
Marco Pezzaiuoli's Bengaluru FC side slipped to their fourth defeat of the 2021-22 Indian Super League campaign with a 2-1 loss to FC Goa at the GMC Athletic Stadium, in Bambolim. However, the head coach has dismissed concerns around skipper Sunil Chhetri's form following his team's defeat at the hands of FC Goa in the Indian Super League (ISL) match.
Sunil Chhetri's woeful start to the season continued as he missed an open goal from 12 yards in his 100th appearance.
He is a human being. Sometimes you don't have luck going for you. With the national team, he had a lot of luck as the ball fell to him many times and he scored five goals. Today (Saturday) he had a great chance and if he scores it's 1-1," said Pezzaiuoli in the post-match press conference."
"Normally he would score that with his eyes closed. In this hard time, he has the support of the team and also how he worked for the team was good. He needs more luck inside the box. It happens when you don't work but with him he is working and it will come back."
"I don't think we should be talking a lot about Sunil. I don't pick one player out. We lost today as a team and that I feel is the important part," he added.
This is the blue's worst start to an ISL campaign as this was their third successive loss. They have won only 1 game out of the six they have played. They are now in the 10th position in the league table with just 4 points to their name. They will face ATK Mohan Bagan next who themselves have seen a dip in form lately. Both the teams will be looking to bounce back and get some points on the board.