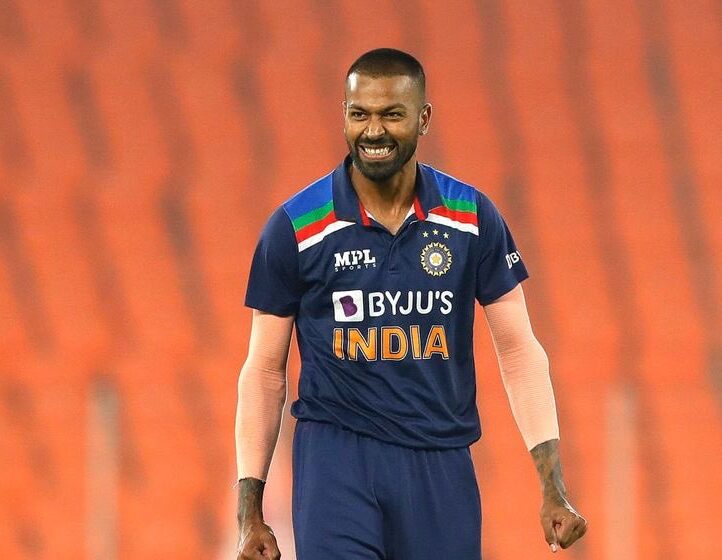 Hardik Pandya/Twitter
Hardik Pandya Likely To Announce His Retirement
There is speculation that Indian all-rounder Hardik Pandeya is going to announce his retirement from a format of international cricket. Hardik Pandya's back injury is the main reason why he decided of quitting the format. Hardik Pandya is not selected for the upcoming South Africa – India series, because of the same reason on health and fitness.
Since his back surgery in 2019, Hardik is struggling to be back in his regular rhythm and consistency. Indian team depends on him highly in the department of balling, but he failed to provide his worth in the team as a bowler. The team is constantly trying to use his ability to the fullest. The initial responsibility that was assigned to him is not being fulfilled by him in the past few years and in the current situation.
He was not in action for quite some time but it was speculated that he will bounce back with a bang. This 28-year-old Baroda-based all-rounder gave a promising starting since his debut. He was a fixed bowler and a middle-order batsman. That makes him quite responsible and a crucial part of the team.
With the absence of Hardik Pandya from the team permanently team has to find his replacement. Boards, selectors, and team are quite hopeful to get a replacement for Hardik Pandeya in the Test team, who can go for a longer run.
The decision to quit the test format is because it takes great physical and mental strength to stand and play. Hardik Pandya was suffering while keeping up the constant level of effort, energy, and concentration for the entire 5 days of the match.
To date, Hardik Pandya has played 11 test matches, with an average of 31.29 runs as a batsman, and taken 17 wickets after spearing only 31.09 runs on average. This best batting figure is 108 and the balling figure is 5 for 28.