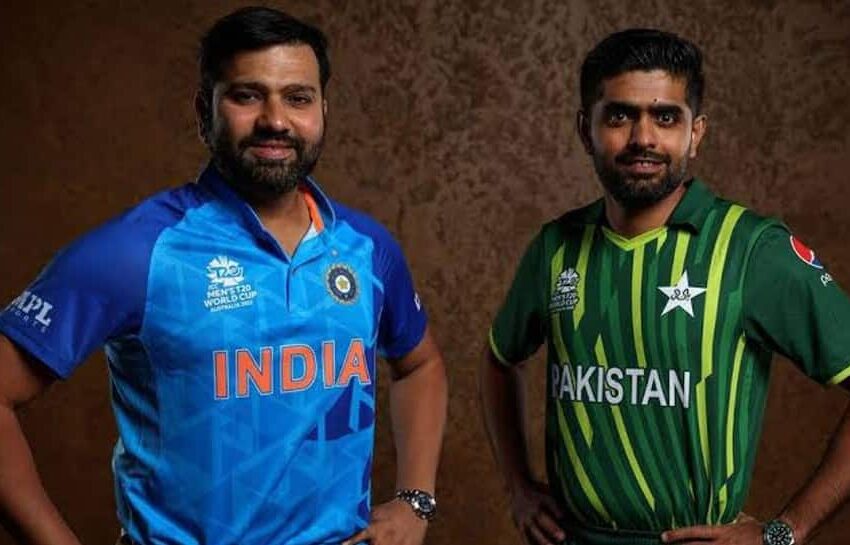 Everyone would love to see Pakistan and India in the final," an excited Watson said at the SCG on Monday.
surprises at almost every turn so far, Shane Watson is intrigued by the uncertainty that comes with the two ICC Men's T20 World Cup semi-finals in Australia.
From Namibia's win over Sri Lanka on matchday one, to Pakistan's miraculous comeback in a late semi-final push, form guides have been thrown out the window, with little to split the four remaining teams.
New Zealand take on Pakistan in Sydney on Wednesday, while India meet England at Adelaide Oval on Thursday. The winners will then meet on Sunday at the MCG, likely in front of a capacity crowd.
Before looking over the form of the four remaining teams, Watson applauded the standard of cricket thus far at the event, doffing the cap to the competition's underdogs, who played their parts in providing tournament entertainment.
"The upsets – the lower-ranked nations upsetting the big teams – that was something no-one really expected," Watson said.
"It's meant that everyone's eyes are on every game. You can't just think it's going to be a game that's easily won so it's been a really cool T20 World Cup to be a part of."
It's meant that everyone's eyes are on every game. You can't just think it's going to be a game that's easily won so it's been a really cool T20 World Cup to be a part of."
For Pakistan fans, the T20 World Cup has been quite the rollercoaster. Falling in final-ball heartbreakers to both India and Zimbabwe, their side rallied to beat the Netherlands and South Africa, before a nervous wait on other results on the final day of Super 12 action.
The Dutch gave Pakistan a lifeline by beating South Africa, before Babar Azam's men seized on an unlikely opportunity to progress, brushing aside Bangladesh.
Having snuck into the final four, Pakistan almost have nothing to lose in the eye of the legendary Australian all-rounder, imploring the team to express themselves in their late tournament push.
"There are certain times in all tournaments where a team just falls across the line, somehow finds their way into the finals, and then goes on to win it, especially when they weren't expecting to make the semis because of the way they played at certain times throughout this tournament," Watson said.
"The freedom that they're going to have because they're weren't expecting much in the middle of the tournament, the freedom they're going to have is going to be very dangerous for the Kiwis.
In the way of Pakistan stand New Zealand, who overshadowed Australia in the opening Super 12 match of the tournament to put the host's title defence in a spin.
Opener Finn Allen, who stunned Australia with an up-front blitz at the SCG, is Watson's key Kiwi.
"Finn Allen has been an absolute stand-out for them," Watson noted.
"What he's been able to do in the Powerplay, taking on the best bowlers in the world, has really given New Zealand an edge to be able to play as well as they have.
"They've got world class players around their team, but Finn Allen has really just been that X-factor that's really helped them. It'll be interesting to see his match up against the quality Pakistan quicks here in Sydney."
Having rubbed shoulders with many of the current crop while on the IPL circuit, Watson feels that finding the right 11 players to put on the team sheet is perhaps India's biggest challenge.
"You can see the depth is growing and growing and in the end. India could play another team of world class players that are sitting at home at the moment. They've just got so much skill waiting to be able to come in and put their hand up," he said.
"That's worrying for other countries, knowing that they've got another team sitting at home, at least another team sitting at home who could shake up this World Cup as well."
One thing in England's favour is the most recent result between the teams though, Jos Buttler's men defending 215 at Trent Bridge back in July.
Watson feels the English are a tough proposition in semi-final cricket, and that India may have wanted to take on a different opponent.