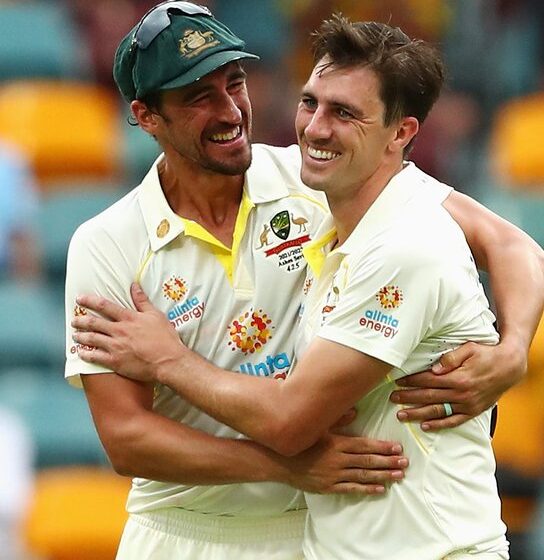 Cricket Australia/ Twitter
Ashes, 1st Test: Rain Washes Away The Perfect Start For Australia
The final session of the first day of the Ashes between Australia and England at the Gabba, Brisbane was curtailed by rain and bad light. Around 50 overs were bowled on the first day that saw England crash out at 147 with the Australian skipper picking up five wickets.
Australia dominated the first two sessions of the match hardly giving the English side any time to recover. The visitors started the match on the backfoot as the top order failed miserably. At the end of the first session, England was 59/4. 
 Cummings and Mitchell Starc dismantled the middle order of England. However, Jos Buttler tried to steady the ship scoring 39 runs but was eventually dismissed by Starc. England was reduced to 118/7 in the 44th over of the day. In the end, the visitors were bowled out with less than 150 runs on the board.
Being knocked over for 147 in 50.1 overs represented the leanest start to a team's Ashes campaign since Australia was barrelled for 118 on day one at Edgbaston in 1997.
Joe Root admitted that the decision to bat first wasn't straightforward given all the weather around Brisbane in the build-up to the game. But given that batting has been England's concern for a while, the call and the subsequent collapse will ensure that the harsh spotlight will shine on that decision for a while. The pitch, true to form for the Gabba, offered significant seam and bounce.