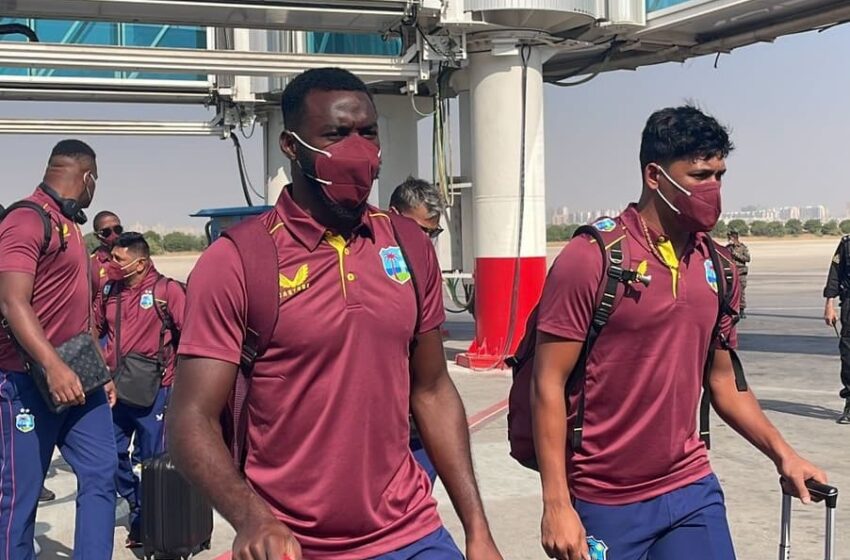 Image: Windies Cricket/Twitter
889 Commandos To Guard Pakistan vs West Indies Series In Karachi
The Karachi police have made out a full-proof security plan for the planned three Twenty20s and three One-day internationals that will be playing between Pakistan and West Indies beginning on December 13, at the National Stadium in Karachi.
Now that the West Indies team has arrived in Pakistan for their tour, the Karachi Police has designed a safety strategy for the series starting from 13 December at the National Stadium in Karachi.
On Thursday the strategy was created in a conference passed over by Additional Inspector General Imran Yaqoob Minhas. DIG Security and Emergency Services Division Maqsood Ahmed gave a piece of information on the severe security steps taken for the tour.
Personnel of the Special Branch in simple dresses would be appointed at the National Stadium and hotels. A Special Weapons and Tactics unit would be on immediate deployment to answer to emergencies.
A sum of 46 DSPs, including 13 senior officials of the Karachi police, 50 women police personnel, 3,822 constables and head constables, 500 personnel of the Rapid Response Force, 315 NGOs, and 889 commandos of the Special Security Unit would conduct security responsibilities along with the Karachi traffic police throughout the matches at National Stadium, routes, practice grounds, parking areas, hotels, and other areas, as per the reports.
New Zealand and England teams were to tour Pakistan to train for the T20 World Cup-2021. New Zealand had even arrived in Pakistan, but a few hours before the match, declined to play the series, stating that the lives of the players were in danger. Hurriedly returned to New Zealand. After this, England also stopped its period with immediate impact.